It has become customary for the escflashmalta.com editorial board to engage professional individuals from the music industry to assess the songs competing in the Eurovision Song Contest as presented to the European Broadcasting Union during the Heads of Delegation Meeting. Greig Watts, Joseph Zammit, Sharon Vaughn and John Scott from the United Kingdom, Malta, Sweden and the United States have been entrusted with the second semi-final, comprising of sixteen songs and set to take place on the 8th May 2014 at the B&W Hallerne in Copenhagen, Denmark. Making use of the running order and moving onto number #3, we catch up with Norway (NRK) who will be represented by Carl Espen and the song Silent Storm written by Josefin Winther.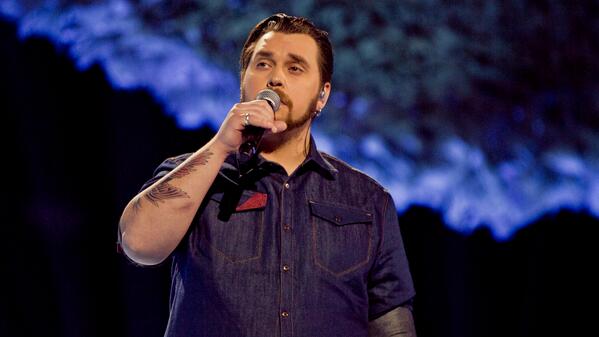 Carl was raised by his mum, with his two siblings. They lived on an island outside Bergen, called Osterøy. Even though the island is not more than a 40 minutes drive from Bergen city, it is a very rural and idyllic place. Carl has always loved to spend time in the nature, and was a real fishing enthusiast as a boy. His mother sang a lot, and his childhood home was always filled with music. Among his cousins, aunts and uncles, you can find the woman behind the song Silent Storm, Carl's cousin Josefin Winther, a London based artist and songwriter born in Bergen in 1986. Four years younger than her cousin, Josefin has no problem recalling a day in her life being 12 years. Carl Espen had entered a local music competition on Osterøy, and Josefin was standing with her aunt in the audience.
Carl performed Wild World by Cat Stevens, and ended up winning the whole competition. Josefin was so proud. Since then Josefin has pursued her own career in music, and established herself as a critically acclaimed artist and songwriter. That fact that Josefin has followed her dream, has always been a big inspiration for Carl Espen. As a young man Carl enrolled in the military, and served for six months in Kosovo. In his adult life Carl became a carpenter, specialising in frames and glass. For the past 12 years he has been working for different companies within this industry. He has also done a lot of volunteer work for cancer research, and at night has worked as a doorman at Bergen's rock bar Garage. Music has always played big role in Carl's life, and he has carried this dream with him all along. 
Josefin has always thought that more people should hear his beautiful and unique voice, and in August 2013 she finally sat down a wrote a song especially for Carl. She saw that he had so much inside him that needed to be expressed, and she wanted to give him the opportunity to express it through a song that was truly his own. The result was Silent Storm. She played it to him and he knew straight away that this was his song. They decided to enter into the Norwegian national selection, Melodi Grand Prix, and the rest is history. The steps onto the Eurovision Song Contest stage on the 8th of May will not be many, but for Carl they will be crucial.
Norway is a scandinavian country which holds the record for the most last place finishes but has still recorded three victories in total; the first one being in 1985 with La Det Swinge performed by Bobby Socks, the second one being in 1995 with Nocturne performed by Secret Garden and most recently in 2009 when Alexander Rybak entertained the masses with Fairytale. Following that success though has been quite difficult, failing to qualify in 2011, and then managing only last place in 2012 before returning back to the top five in 2013 with the song I Feed You My Love sung by Margaret Berger.
Professional Critics Voice their Opinion
Rating: 86%
Greig Watts: I love the opening of this with piano and his haunting voice that draws you in nicely! And the chorus does lift me using his beautiful vocal again, almost Celtic, can I say that? Ha ha . Now I am waiting to see if the song builds, and it does and actually this is giving me Goosebumps while I listen, well done Norway good selection in my opinion. Interesting end with the big drop and silence, but I guess the song is called Silent Storm
Joseph Zammit: Not the happiest of songs in this year's competition I'm sure. Slow, brooding, and haunting, it has a soft piano melody throughout the piece with a beautiful vocal melody to go with it. A solid song with a solid build up and adding of instruments with a very hair-raising chord progression leading to the chorus. It is a sad slow song yes, however in my opinion, this song does not fall into the trap of becoming a dreary generic ballad with no feeling. 
It flows and builds up to a climax as any good song should. Overall I quite like this one, though of course, it is one of those songs which will most definitely find much difficulty in succeeding on a pumped up and energetic Eurovision stage. I particularly love it when near the end of the song, the musical climax stops as soon as he sings the word 'Silence'. It shows that there was some poetic thinking behind this song as well. I like that. 
Sharon Vaughn: Very moving, genuine and vocally mesmerizing.
John Scott: A very unique voice. It is very effective against the piano. Overall, a very strong ballad.
Source: eurovision.tv