Ira Losco, and the original song "Chameleon" which she co-wrote with Howard Keith, Peter Borg and Matthew James Borg, collectively known as Talkback, was crowned the winner of the Malta Eurovision Song Contest 2016, receiving the maximum 12 points from three (3) of the five (5) professional judges, and the tele-voting.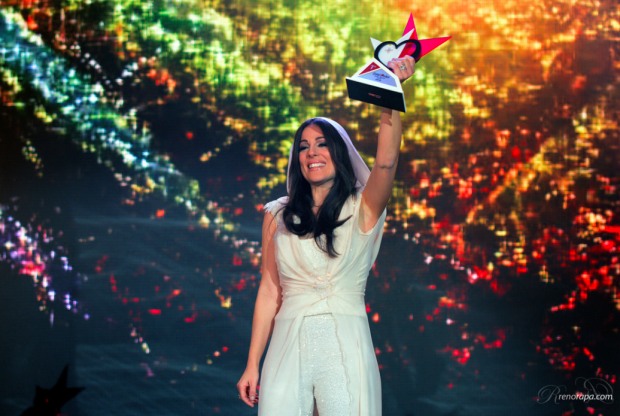 Brooke, and "Golden", the original song which she co-wrote with Aidan O'Connor, Sara Biglert, and Christian Schneider finished in 2nd place, ahead of Franklin with "Little Love", composed by Cyprian Cassar with lyrics by Matt 'Muxu' Mercieca which finished in 3rd place. 
On behalf of the editorial team at escflashmalta.com, we would like to congratulate the Public Broadcasting Services (PBS) for putting on an impressive production in light of the Malta Eurovision Song Contest 2016, whilst thanking them for their ongoing hospitality towards the local and foreign members of the press.
We urge you to stay tuned to escflashmalta.com even on Facebook and Twitter for all the latest news about Ira Losco and her journey towards the 2016 Eurovision Song Contest in Stockholm, Sweden.
Source: PBS / TVM / escflashmalta.com